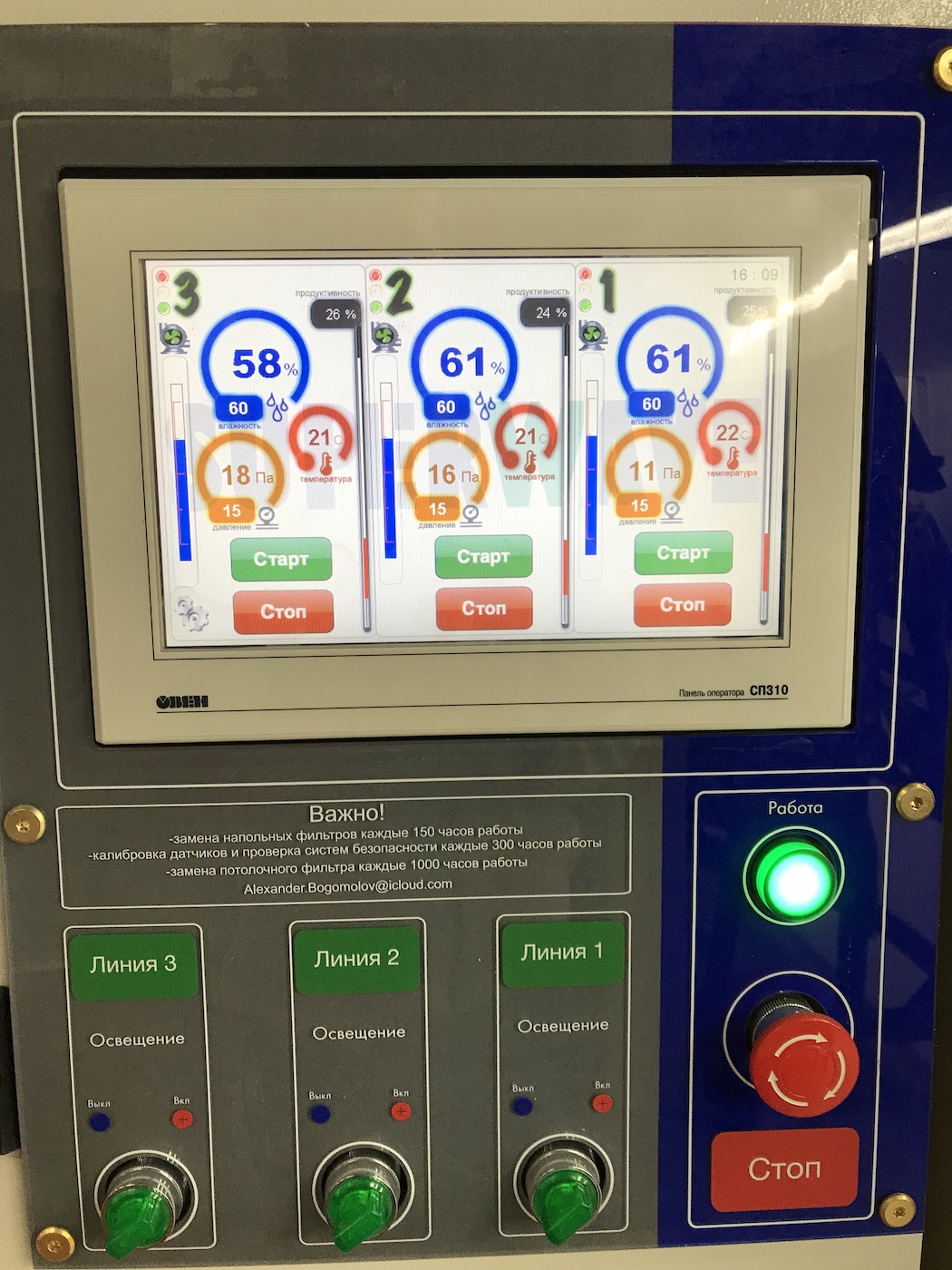 Three painting lines operating at a Superwave Group factory were automated based on OWEN equipment
Supply and exhaust ventilation control panels with an automatic system for maintaining productivity and overpressure, as well as the set temperature and humidity levels were developed together with all the necessary safety sensors to control the products' preparation area, paint spraying booth and drying chamber.
The control system is based on the OWEN PR200 programmable relay with the OWEN PRM expansion module, OWEN SP3xx operator touch panels, the OWEN PD150 pressure transmitter, and the OWEN PVT10 temperature and humidity transducer. The system is connected to the OwenCloud service.
The implemented monitoring system that includes all process equipment provides the opportunity to carefully schedule the production load, timely perform service maintenance, and prevent breakdowns and downtime. The developments used in the project help to save energy resources up to 50% without compromising the production quality.
Developer – sole proprietor Bogomolov A., St Petersburg.